Courtyard Villa Estates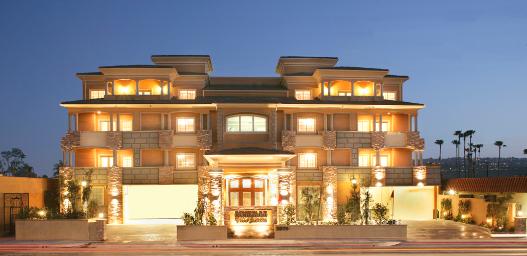 Courtyard Villa Estates is a luxury condominium development for seniors 55 and up. It is ideally located in South Torrance. Before the project construction began, Roger Hart got together with the the developers, architect, general contractor to research today's seniors' desires and needs. They put these concepts into each and every floor plan. While all other senior units that have been previously available have all been small and 'apartment like' and fairly plain, Courtyard Villa Estates innovative concept was to give seniors a better choice in living conditions, in size, comfort and quality; while maintaining the opportunity to move into a senior environment, with the added comforts of security, no maintenance or yard to look after, no stairs in the units, and being able to lock and go, while at the same time, still maintaining a home like atmosphere. These units range from 1,500 sq. ft. to 2,200 sq. ft. and require absolutely no upgrades.
We are proud to announce that in 2010, we were able to sell all 42 units in this prestigious luxury complex, and since then, a few of the owners needs have changed so we are starting to get some resales. Let us know if you would like to see these units as they come available once again. Prices will range from $440,000 - $800,000 depending on the floor plan.
---